What's New! - Winter 2014
Our primary release in the last 6 months is our trick-taking card game Euchre. We have now already established a firm foundation for generic AI for imperfect information games and Euchre was the first chance to exercise this new generic module. The product also steps up from previous products by providing more game aesthetics than our previous card games, such as in-play explanations and animations, including the deal. All these nuances are what is expected of new titles. Now that smartphones are so much faster and higher capacity than they were a couple of years ago, there is no reason not to provide such eye candy. This release was also delayed as we endeavoured to provide a game interface that made the progress of play as easy as possible to understand. Euchre has a more complex bidding system than Spades with added complexities such as the normal card order changing depending on the bid. For that reason it is necessary to make the gameplay as obvious as possible. The product has done well and is ranked #1 Euchre from 38 products, so we got it right.
The AI Factory end of year party now seems a long time ago, but it was celebrated with a special cake (below), after we passed the 90 million apps download barrier. We are now looking for that 100 million target, which we are not so far off now.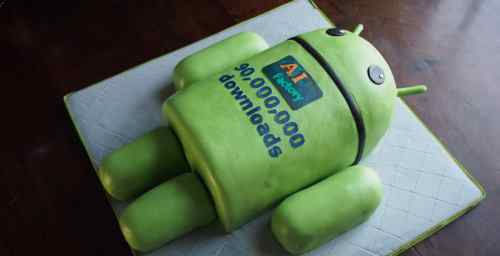 We welcome Google's recent enhancement to analytics, which allows referrals, so we can track where downloads are coming from. We have now consumed considerable extra effort to make our bespoke AIFNET system more comprehensive so that we can, more and more, have direct control over how our apps handle cross-promotion and display of ads. It is important that we can easily respond to user feedback and adjust the use of ads in the apps. It does not serve our interests to give the users a bad game experience. We are also aware that not all users are the same. Some thrive on ads and welcome the chance to see new products displayed that might interest them. At the other end there are many users that resent ads and are annoyed and complain. Our system is sensitive to user behaviour. If users do not click on ads then they will gradually diminish. There is no point pushing ads to users who will not click. All these things mean we can have products that adapt to user tastes.
We are now on the cusp of the publication of Game AI Pro2, published by CRC Press and edited by Steve Rabin, which AI Factory has contributed a chapter to. We have described our bespoke search method "Interest Search", which was instrumental in the great success of our Shogi Engine. This was behind a highly success PC product, which for a while was the top selling Shogi (Japanese Chess) product in Japan, despite competition from many local Japanese Shogi products. It currently sells in Japan as Shogi3D. Our Shogi also features on Xbox, PSP, Gizmondo and PC under AI Factory.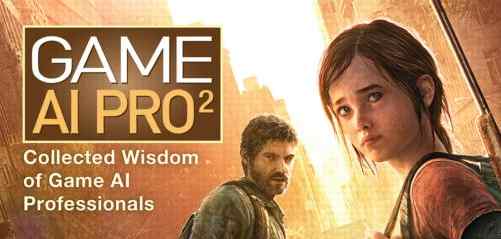 We are now getting ready for Game AI Pro3! In the meantime we have collected together a number of AI Factory Publications collected over the last decade. AI Factory has a continued strong relationship with academia and also with the computer games AI community, through AIGPG.
Finally The Knight Train, a film short that features our Chess Free program in a key role in the story is now available on YouTube. This is a charming short by the New Zealand production company "Cut To The Dog", by Tasha Sharp and Lee Scott. We suggest you take a look!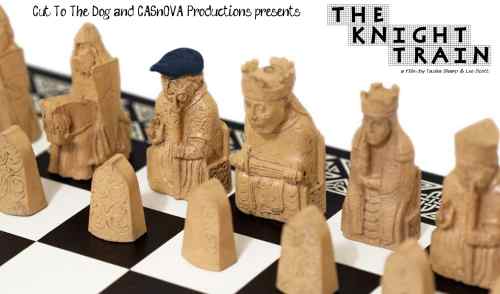 Right now however we are getting ready to publish a brand new product, which will be a bundle of new games. Watch this Space!
---